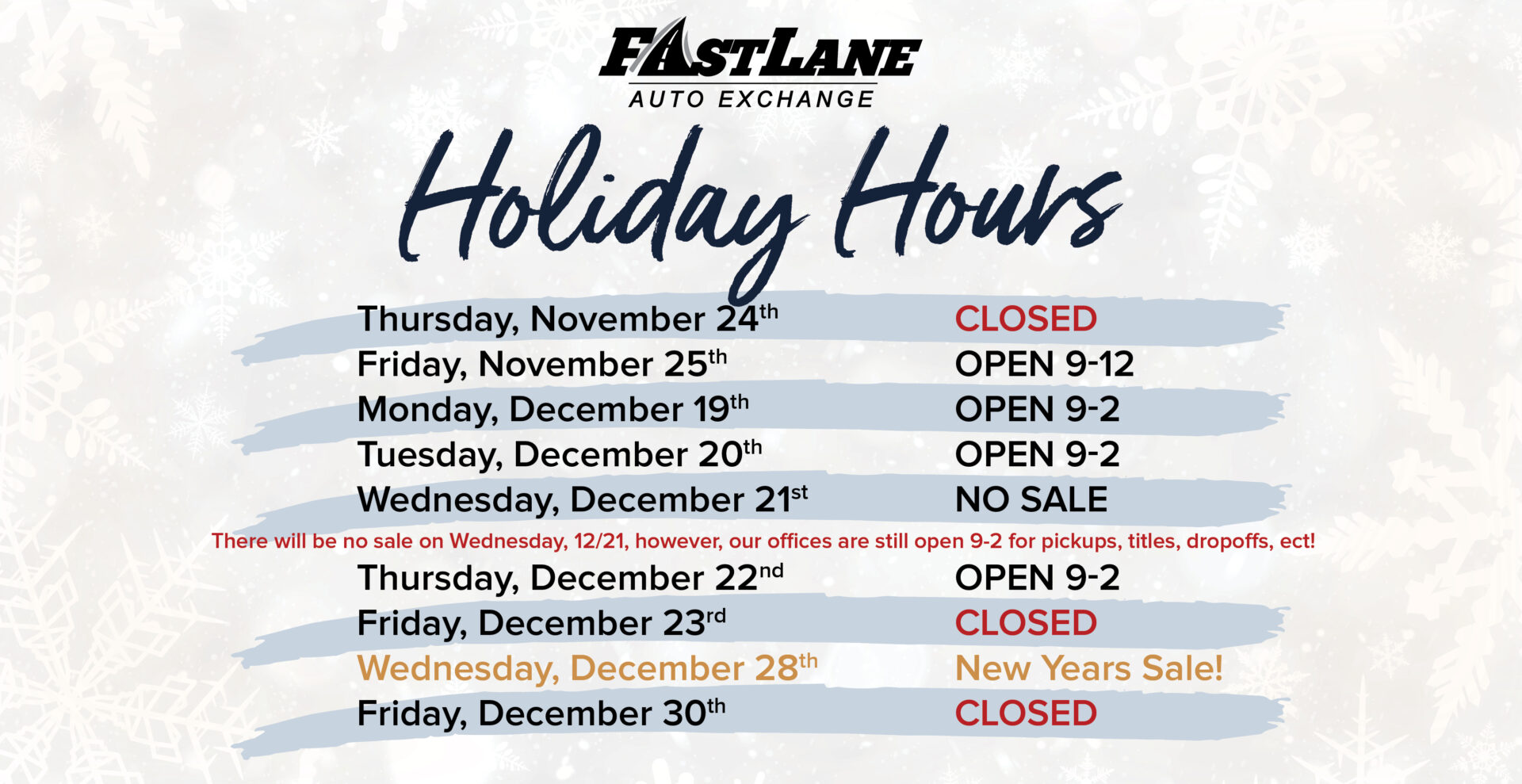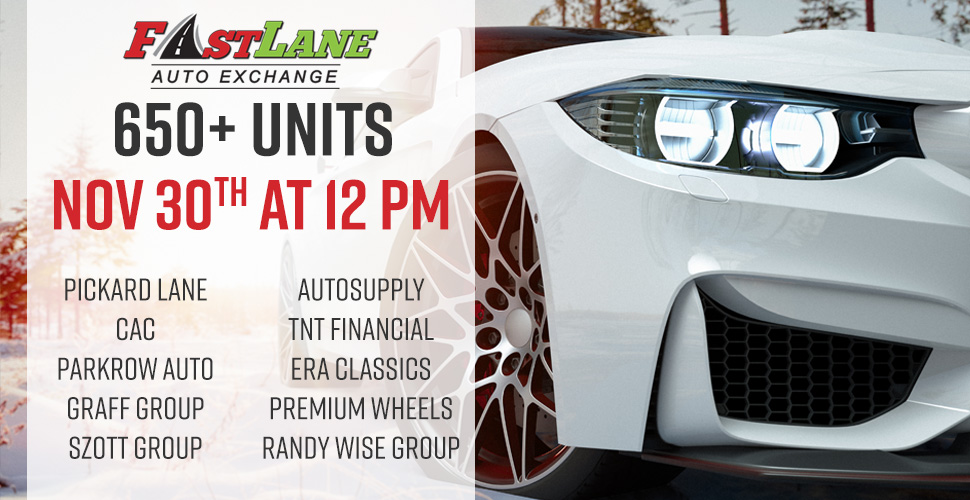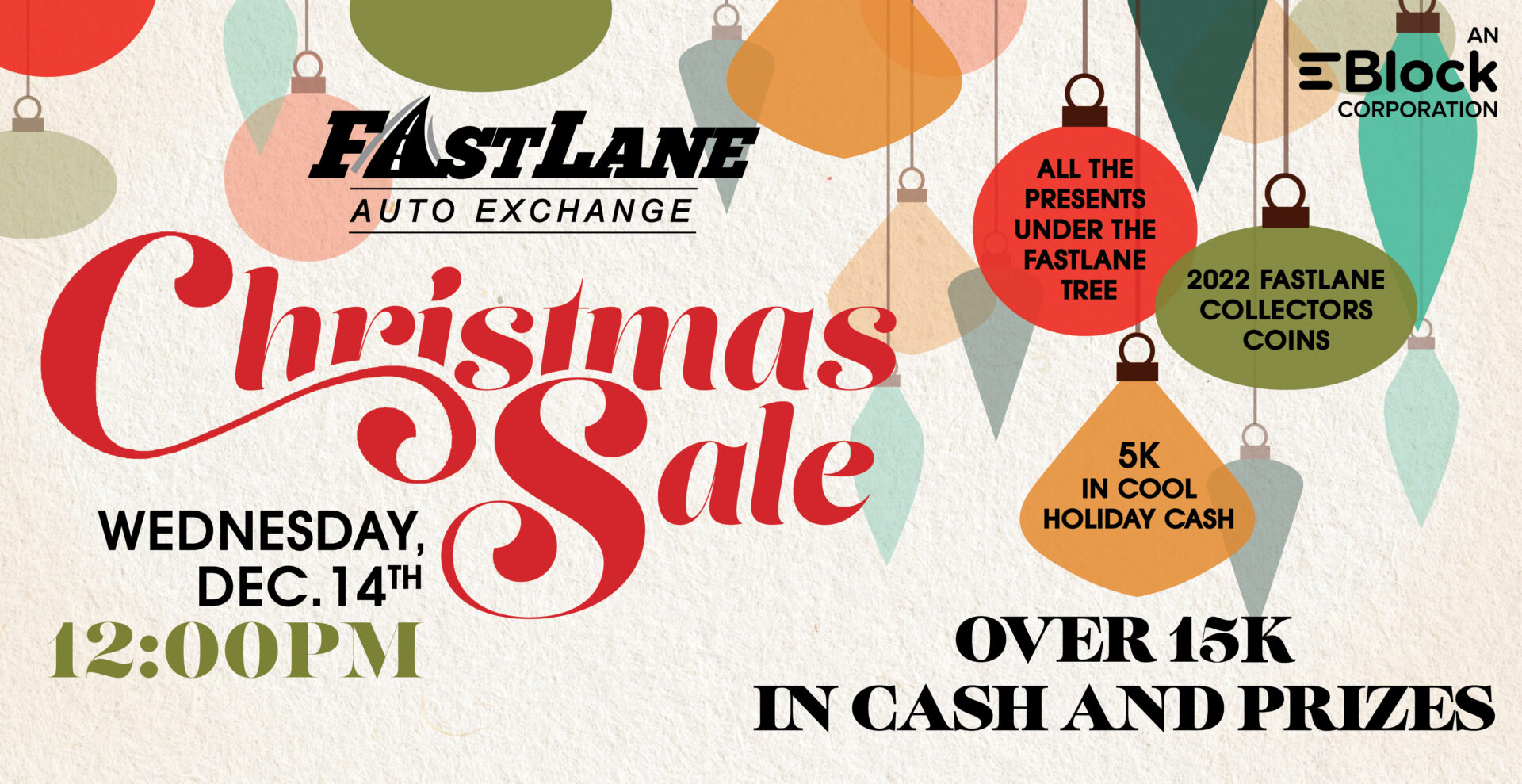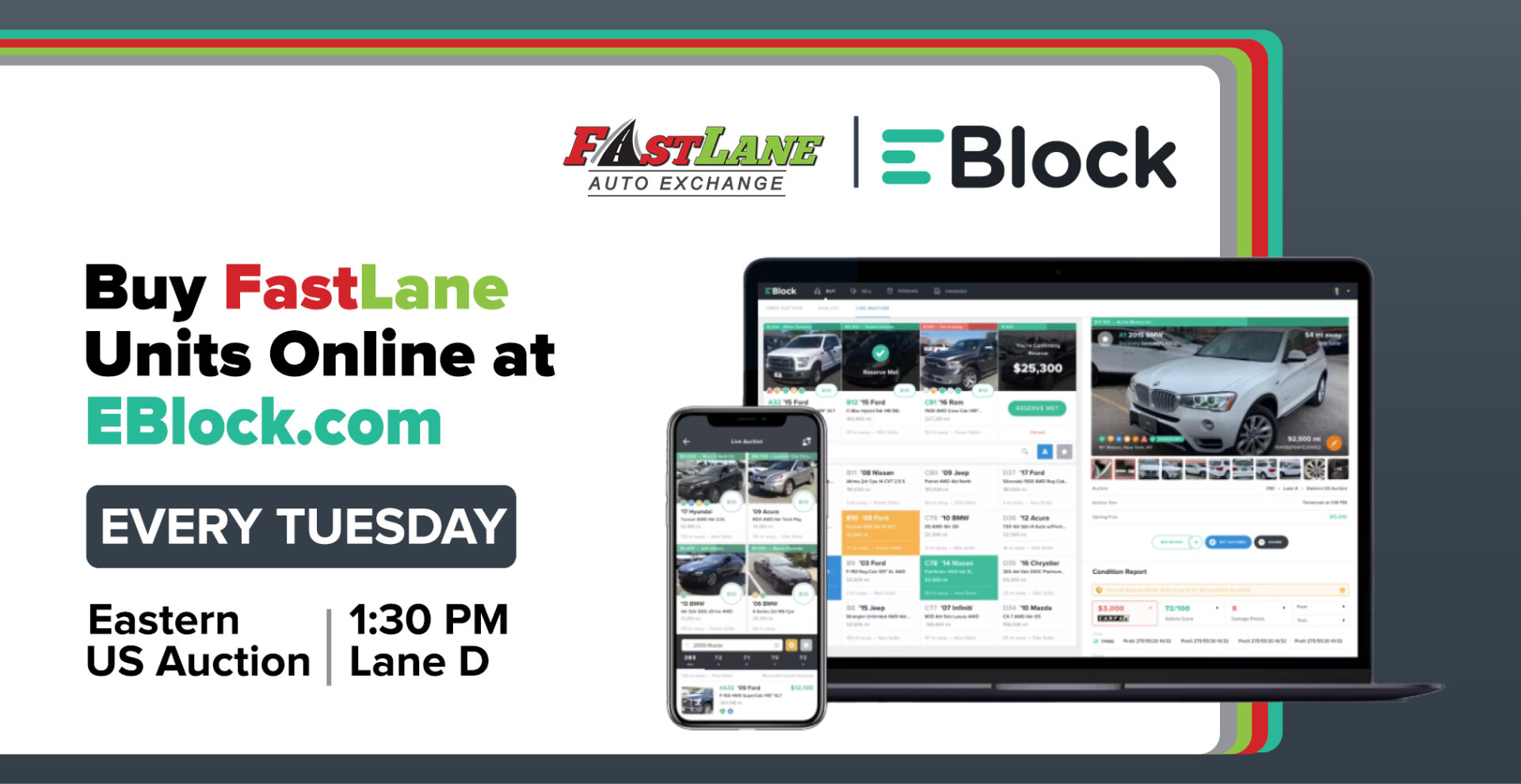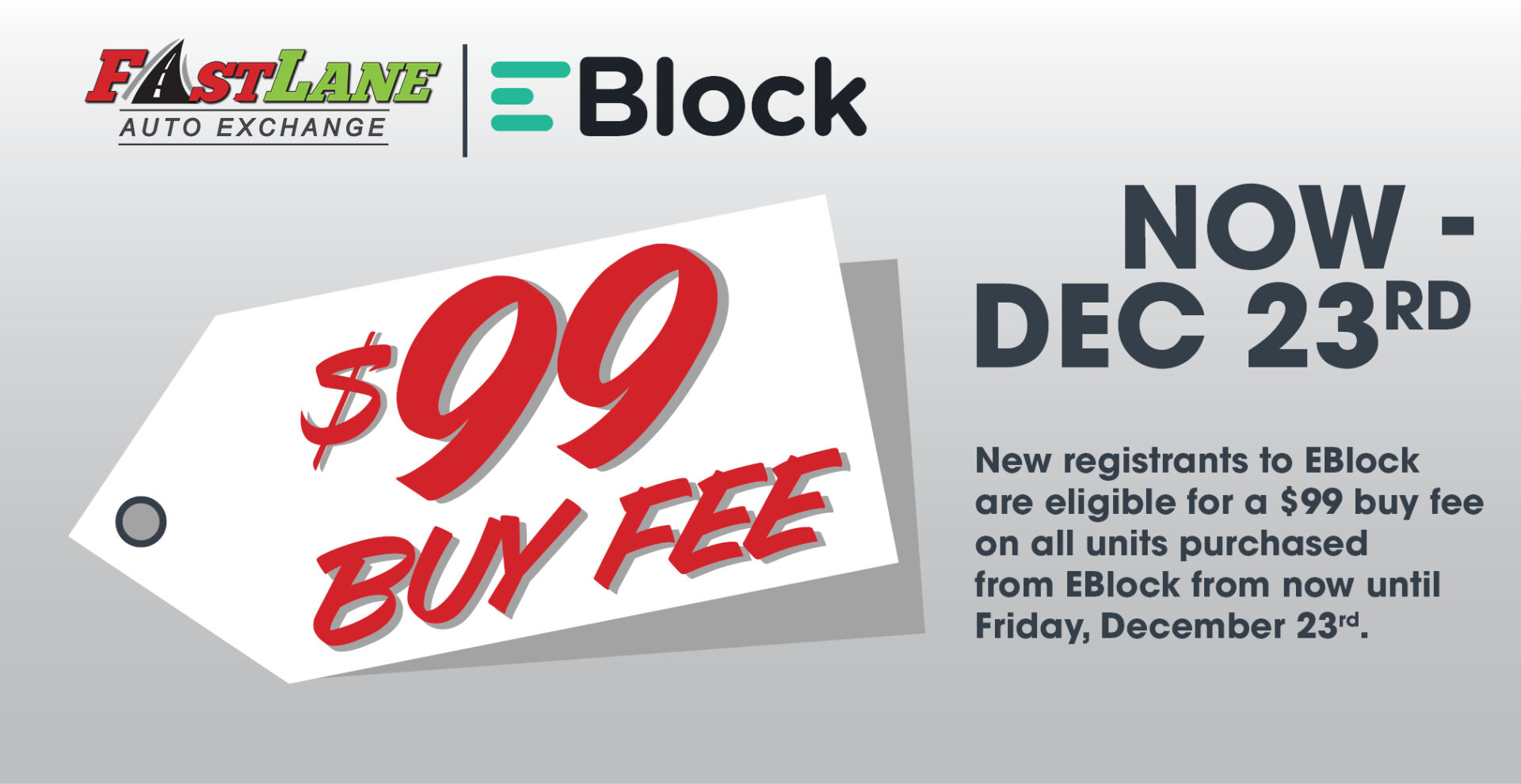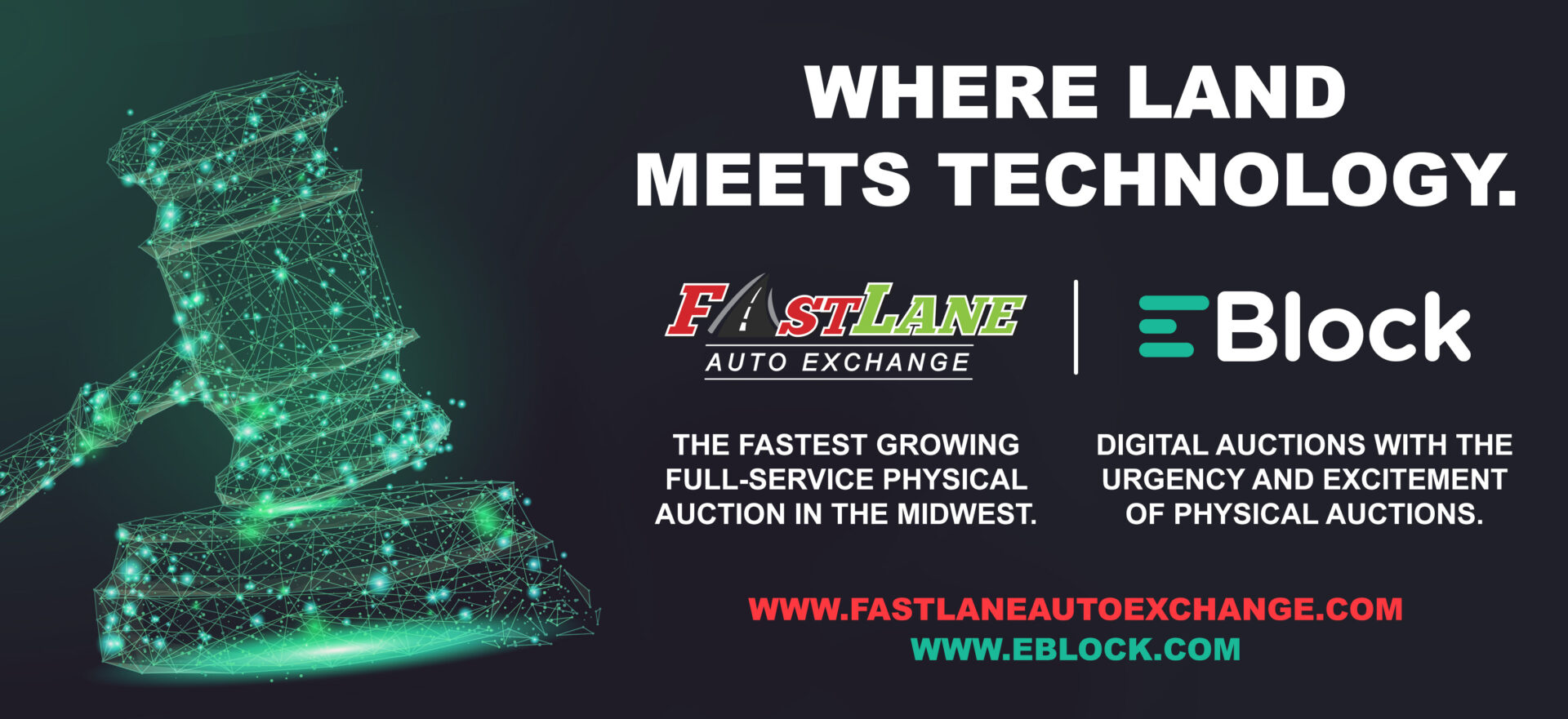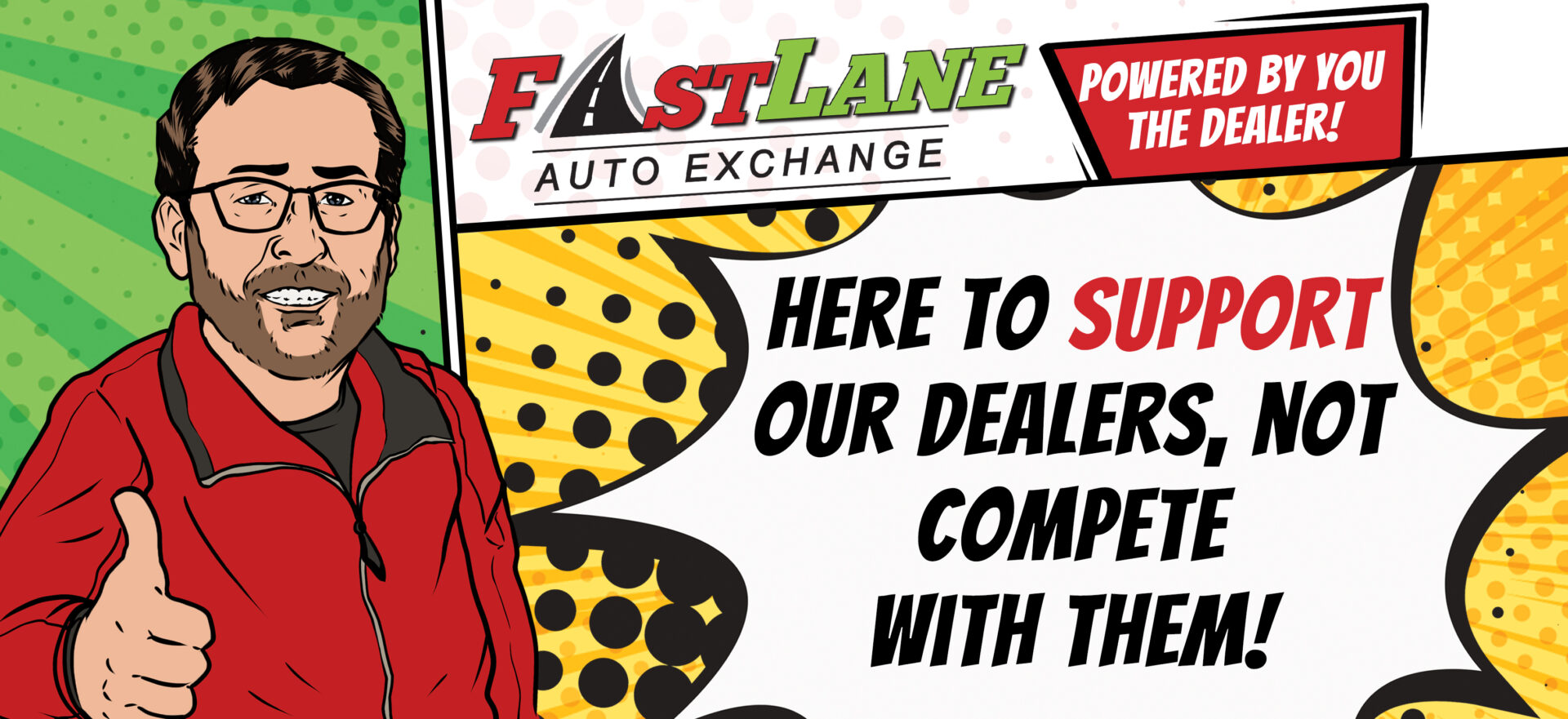 Today - December 23rd, 2022
$99 buy fees are back! From now until Friday, December 23rd, new buyers new registrants to Eblock are eligible for $99 buy fees on all units purchased from EBlock.com.
Tuesday, November 29th, 2022
Hop on EBlock.com for our weekly online sale! FastLane units are up for auction in the Eastern Market in Lane D! The sale begins at 1:30pm and dealers must be registered and logged in to participate!
Wednesday, November 30th, 2022
We've got 650+ units lined up for this week's sale! Check our website Monday through Wednesday for a current sale catalog. Come on out to see what life in the FastLane is all about!
Office Hours 
M-T-TH | 9am – 5pm
Wednesday | 9am – End of Sale
Friday | 9am – 3:30pm
Sign up to get interesting news and updates delivered to your inbox.