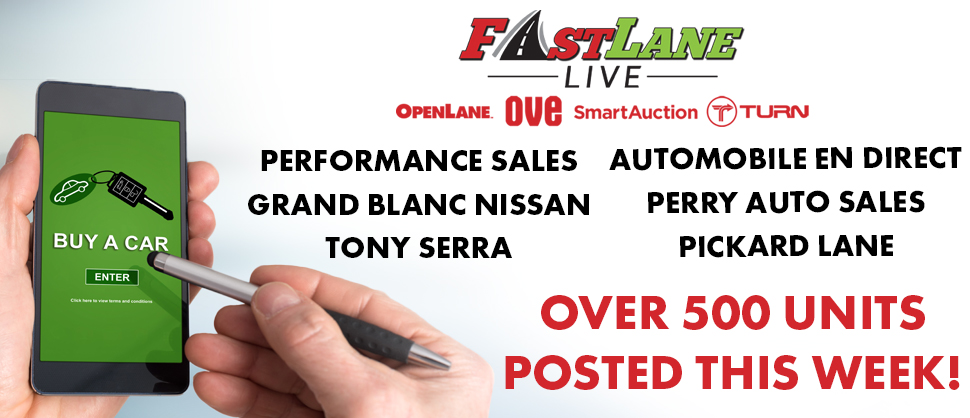 Tuesday, Oct 20th, 2020 at 2:00 PM
SPECIAL TUESDAY SALE! Pickard has 100 in a row and while you're here enjoy free catered lunch and cash prizes!
Wednesday, Oct 21st, 2020 at 11:00 AM
Come buy from all of your favorites including another 150 in a row from Pickard!
Wednesday, Oct 28th, 2020 at 11:00 AM
ANNUAL HALLOWEEN SALE - Mystic Kettle is back for the third year in a row serving up the best kettle corn in Michigan! 2020 has given us enough tricks, let FastLane give you ALL the treats!
Office Hours 
M-T-TH | 9am – 5pm
Wednesday | 9am – End of Sale
Friday | 9am – 3:30pm
Sign up to get interesting news and updates delivered to your inbox.