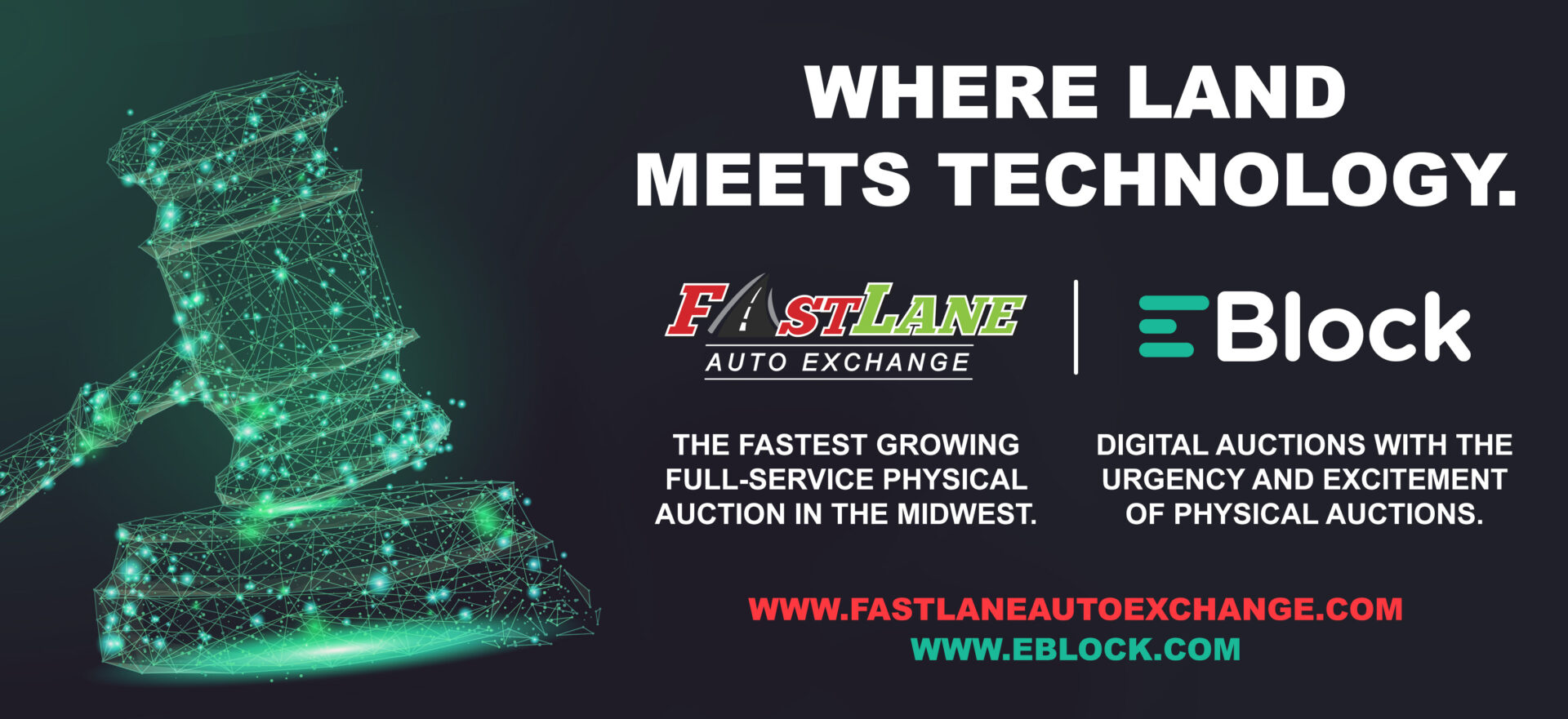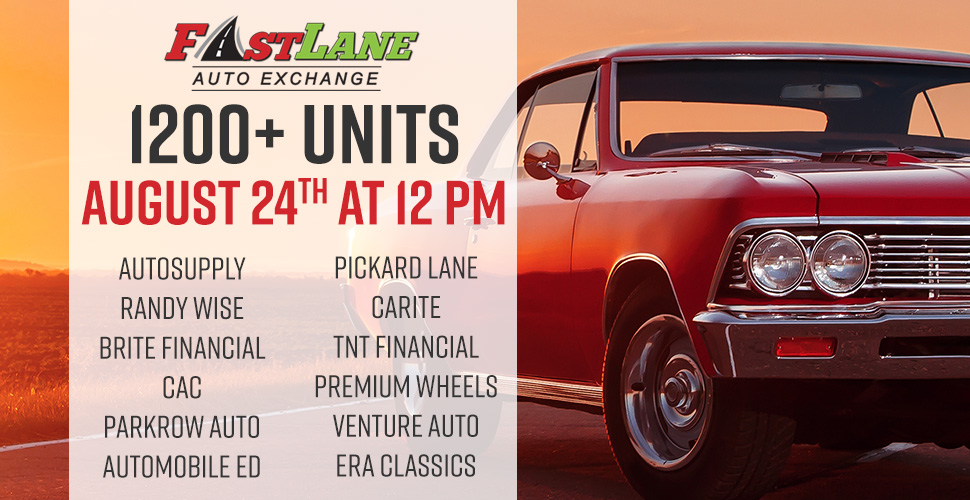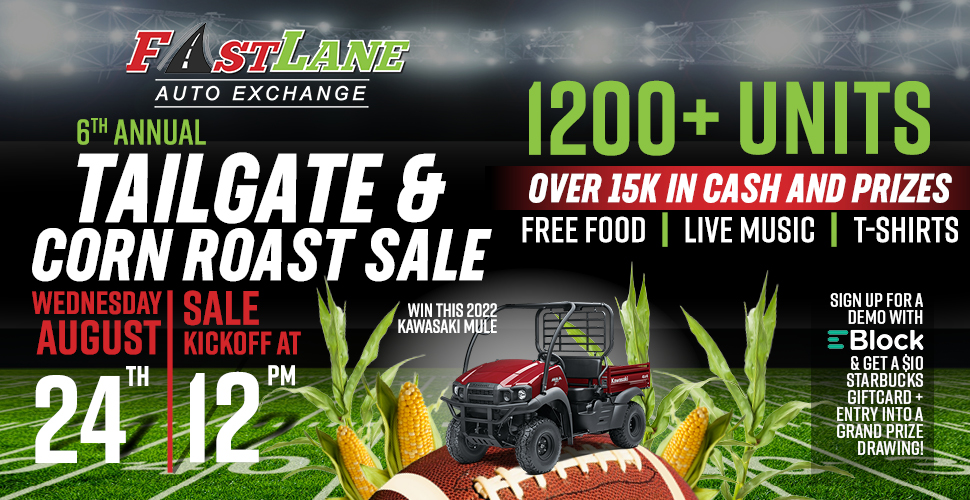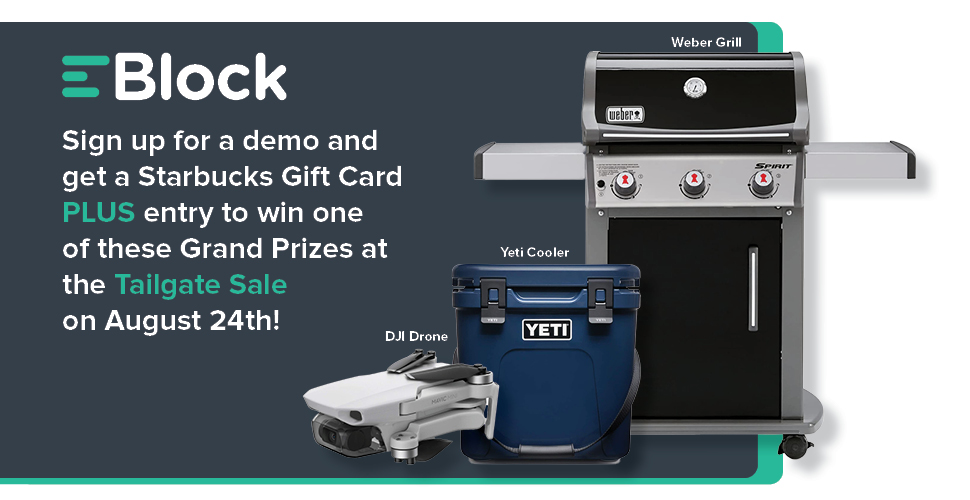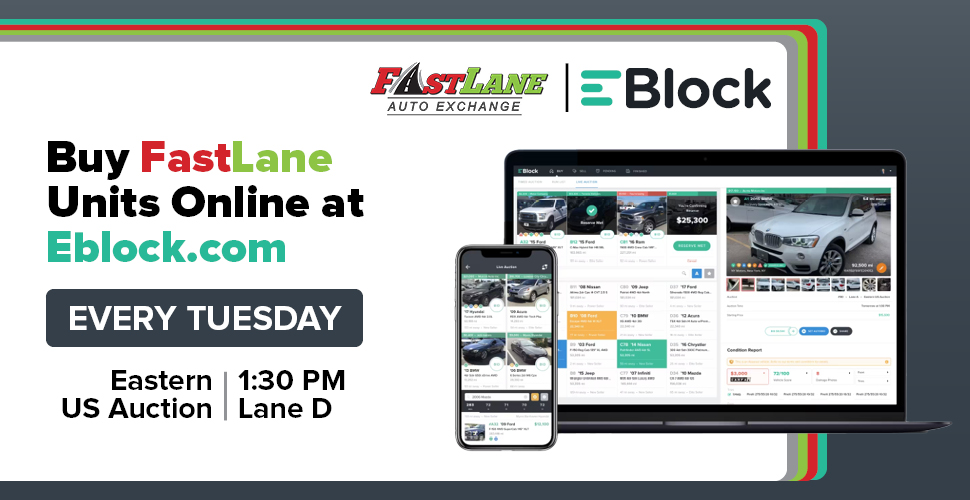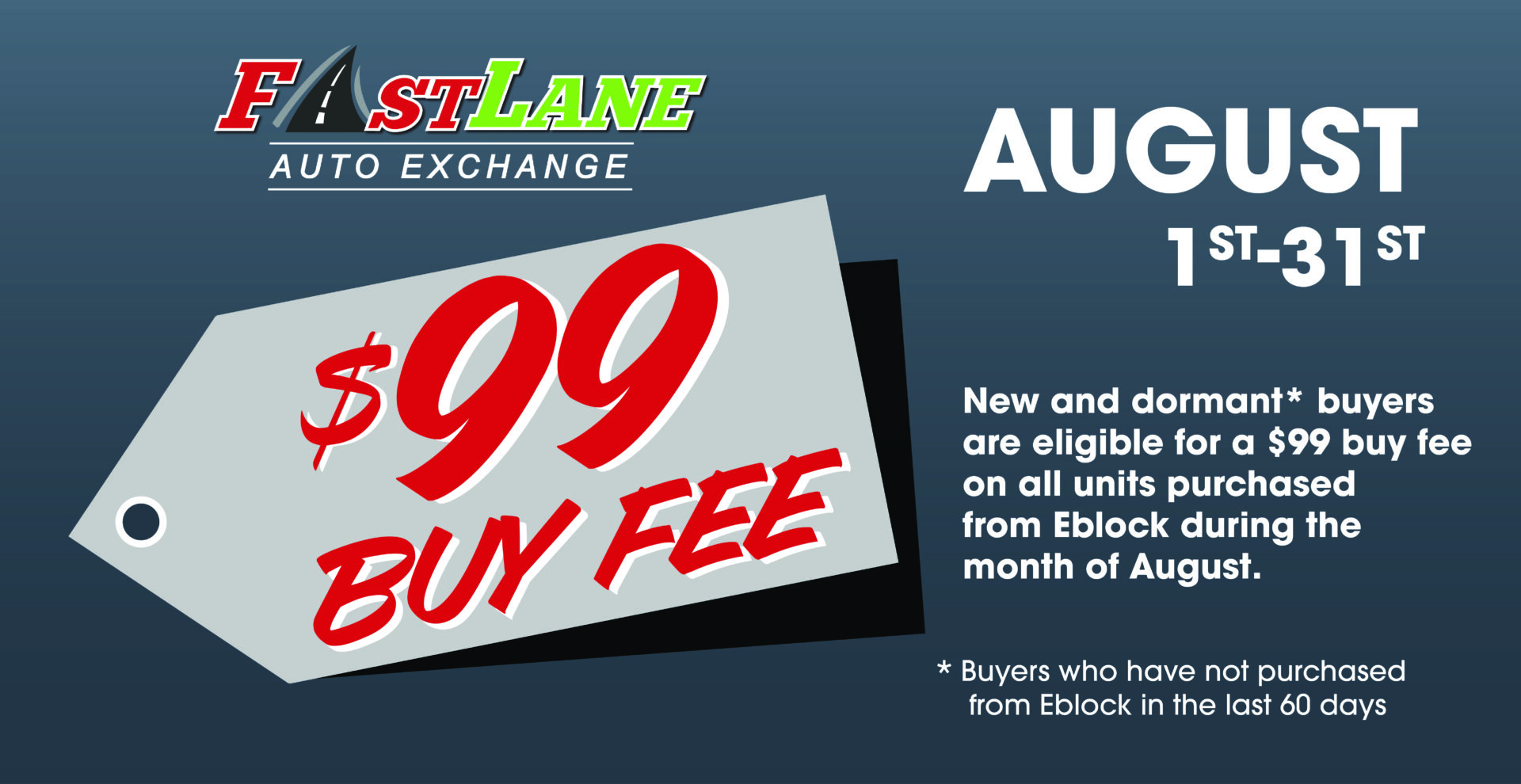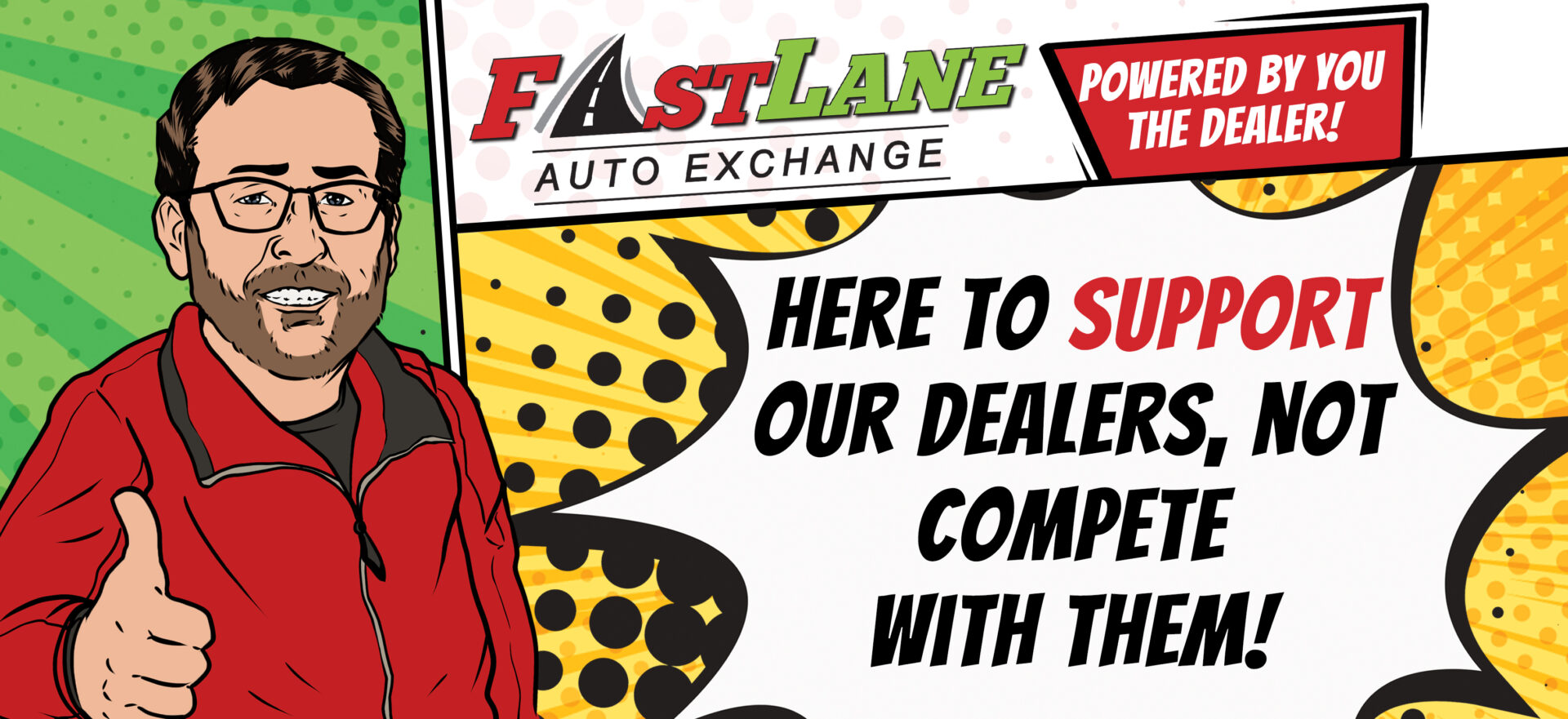 August 1st-31st, 2022
For the month of August, new and dormant* buyers are eligible for a $99 buy fee on all units purchased from Eblock.
*Buyers who have not purchased from Eblock in the last 60 days. 
Tuesday, August 23rd, 2022
Hop on eblock.com for our weekly online sale! FastLane units are up for auction in the Eastern Market in Lane D! The sale begins at 1:30pm and dealers must be registered and logged in to participate.
Wednesday, August 24th, 2022
Come on out for our 6th Annual Tailgate and Corn Roast Sale! 1200+ units, free food and t-shirts, live music, over 15K in prizes, a 2022 Kawasaki Mule up for givaway, and a visit from former Detroit Lions player Herman Moore, we're gearing up for the party of the summer! Sign up for a demo with Eblock and be entered into a drawing for prizes at the end of the sale!
Office Hours 
M-T-TH | 9am – 5pm
Wednesday | 9am – End of Sale
Friday | 9am – 3:30pm
Sign up to get interesting news and updates delivered to your inbox.